The Scarecrows displayed below are all available to rent.
If you would like to rent a scarecrow please fill out a rental agreement form
(available to download below) and email it to info@fallbrookchamberofcommerce.org.
You will find the correlating name of the Scarecrow below the pictures.
Rental agreement form:

Please also fill out a Registration form to be included in the Scarecrow Location List!
Names of Scarecrows for rental form
Audrey II
Frankie
The Penguin
Things 1 and 2
Cat Lady
Mermaid
Jesse from Toy Story
Fiona
Penguin
Early Bird
Pink-haired princess
Harry Potter
13. Dora
14. Daisy
15. Lady chef
16. Katrina
17. Mummy
18. Miss Piggy
19. Scary Alice
20. Baby Groot
21. Godzilla
22. Barbie
23. Sonic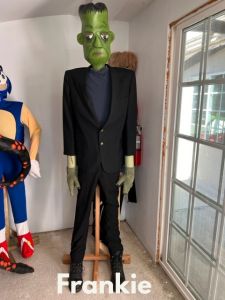 Klicker's Hair Salon
426 S. Main Ave., Fallbrook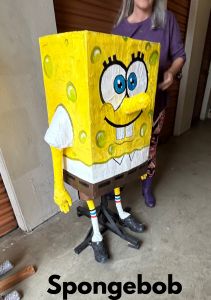 Shopping Center at
1205 S. Main Ave., Fallbrook