Fallbrook Land Conservancy
The Fallbrook Land Conservancy is a private, nonprofit, tax-exempt organization dedicated to the preservation and enhancement of the rural lifestyle and natural beauty of Fallbrook.
The FLC now has over 2,600 acres of protected land. 660 acres are easements and 1976 acres they own. Most of these preserves are open to the public and have trails.
Appleton Preserve - 22.98 acres of riparian habitat along La Canada Rd.
Bonsall Preserve - 27.36 acres of largely inaccessible wetlands at the north west corner of Mission & Hwy 76
Dinwiddie Preserve - 14.5 acres across from Palomares House on S. Stagecoach Ln.
Engel Family Preserve - 10.37 acres off Sumac Rd. Short trail to bench and sweeping views to east.
Los Jilgueros Preserve - 43.5 acres on S. Mission Rd., to the north of Fallbrook High School with over 2 miles of looping, gentle trails.
Karen Tucker Preserve at Heller's Bend - 48.55 acres at south end of Heller's Bend Rd, just off S. Mission. A 1/2 mile steep paved trail through riparian area and live oak forest up to sweeping views to east. Dirt trail continues through spectacular coastal sage habitat.
Monserate Mountain Preserve - 340 acres just east of I-15. 1.5 mile trail to top for views to ocean and mountains.
Palomares House and Park - 1.57 acres with historic farmhouse, gardens, memorial tile walkway and wildlife sculptures.
Rock Mountain Preserve - 78 acres on Sandia Creek Rd. ~1.5mi north of Santa Margarita River.  1.5 mile looping trail to Bryant Creek and views.
Fallbrook Land Conservancy
1815 S. Stage Coach Lane
Fallbrook, CA 92088
(760) 728-0889
---

Fallbrook Trails Council
 
The Fallbrook Trails Council has maintained and repaired the 
Santa Margarita River Trails
 for more than 25 years, and has now merged with the Live Oak Park Coalition. The approximately 1,400 acres with 14 miles of trails are actually privately owned by the Fallbrook Public Utility District, but the scenic horseback and hiking paths are available for anyone to use.
The Santa Margarita River is one of the most beautiful riparian areas and the last continuously flowing river in southern California. The trails winds past deep pools and rushing waters over large boulders. Great for bird watchers and bikers, hikers and equestrians. Share the trail and enjoy this gorgeous wild place.
For more information, please visit:
Fallbrook Trails Council
P.O. Box 2974
Fallbrook, CA 92088
---


Live Oak County Park
Live Oak Park
 has long been the cornerstone of Fallbrook. First inhabited by Native Americans, the park is an oak tree forest that begs for visitors to stay and enjoy its beauty. The park is ideal for picnicking, strolling and sharing time with family and friends. The park is also home to woodpeckers, hawks and songbirds that swoop between the ancient oaks.
For more information, please visit:
2746 Reche Road, Fallbrook
760-728-2303
Open 9:30 am until one half hour before sunset
To reserve the picnic areas, call 858-565-3600.
---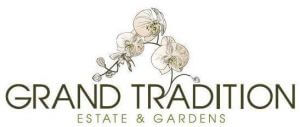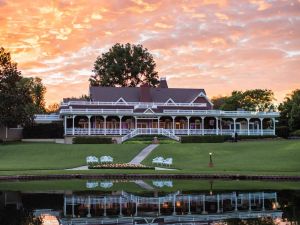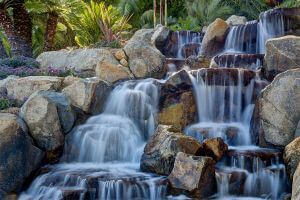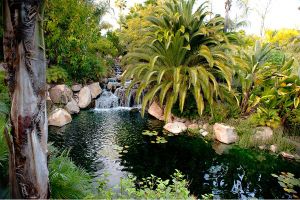 Grand Tradition Estate & Gardens
Grand Tradition Estate and Gardens
 in Fallbrook, California, is a place like no other. Once available for viewing only during private events, this lush botanical reserve is now open year-round as a public garden.
As you journey along our winding pathways, you will be transported to a veritable Shangri-La of thematic gardens - from Victorian to Mediterranean to Tropical. Experience 15 acres of densely planted gardens, profuse with exotic floral scents, sparkling waterfalls, and award-winning displays of colorful botanicals.
Spend the day with family and friends and escape to this secret garden paradise.
For more information, please visit:
Grand Tradition Estate & Gardens
220 Grand Tradition Way
Fallbrook, CA 92028
760-728-6466
Toll free 855.728.646